Python is one of the most popular software, which is being currently used in the market. It forms the essence of AI and ML programming. It was created in 1991. Due to its popularity, there are plenty of companies using python. The major theme behind its creation is " simple than complex". Python has multiple utilities. It enables developers for creating their programs, using coding python. This approach consists of both functional programming and OOPS programming. Now let us list the top 15 products created using Python.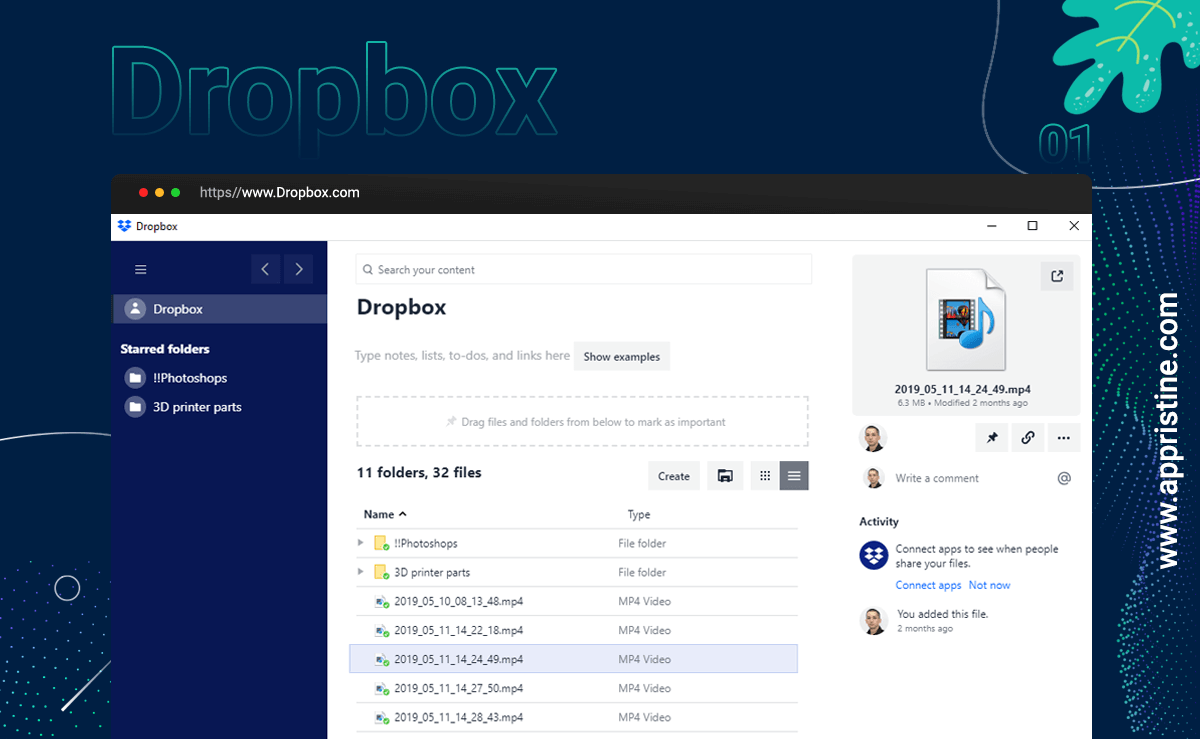 Dropbox is perhaps the most famous site, which is an example of Python sites. It has a current valuation of 8 billion USD, which includes their polished desktop client and which is user friendly. They created a product, which is the most user friendly. Dropbox can be installed on , Windows, Mac and Linux. So, you can infer that Python is extremely portable. Dropbox has open sourced a lot of its code and it is written mainly in Python. Plenty of third party open source libraries are written in Python and many of its projects are hosted on the Github repository
Netflix is the best subscription based streaming service, which provides online streaming of a collection of film and TV songs. It is one of the famous sites built with Python. The biggest strength of Netflix is recommendation and analytics engine. The straightforward answer to what language netflix is Netflix. The content delivery network for Netflix is Open Connect. CDN is written in Python. Network devices, which signify a huge portion of the CDN are mostly managed by Python applications. Another advantage of using python is, that it is extremely popular in the networking space.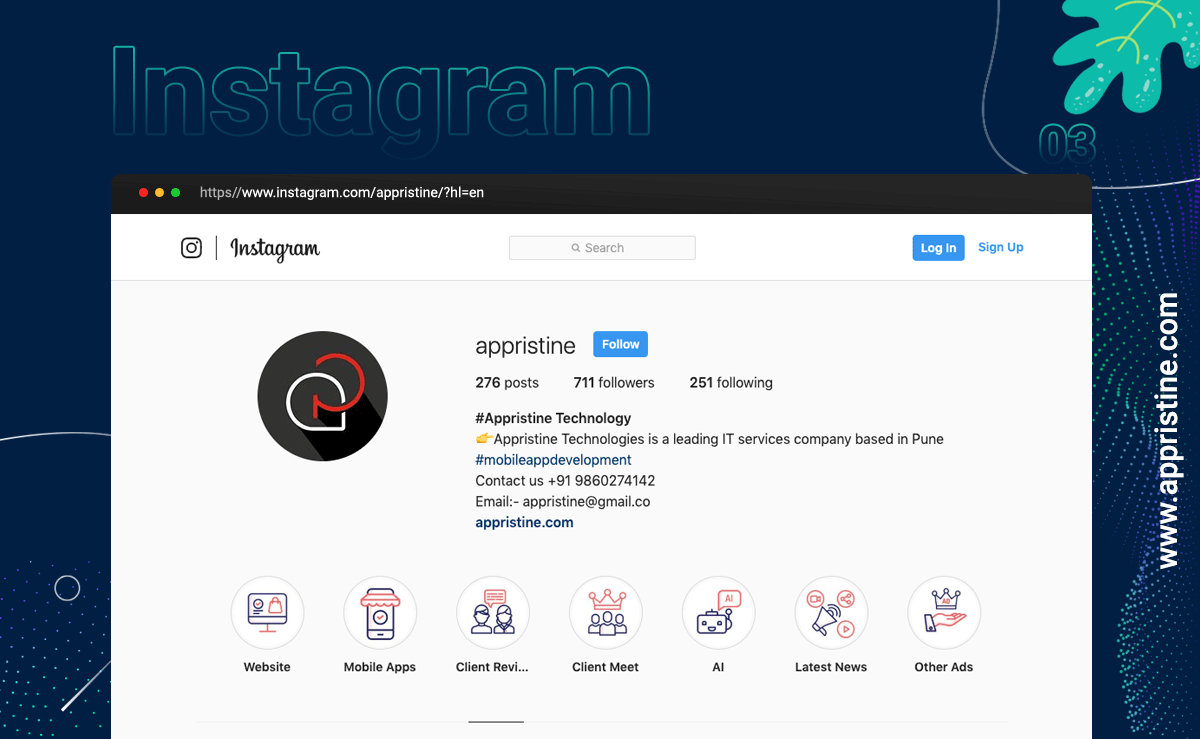 Instagram is inconceivable without the use of Python. Earlier, it was a simple site using Django. Django is essentially a high level Python web framework. So, in a nutshell, Instagram is a good example of one of the best Python sites. It has 400 million active users in a day. Instagram allows users to take photos, edit and share those photos. This shows that Python is essentially scalable.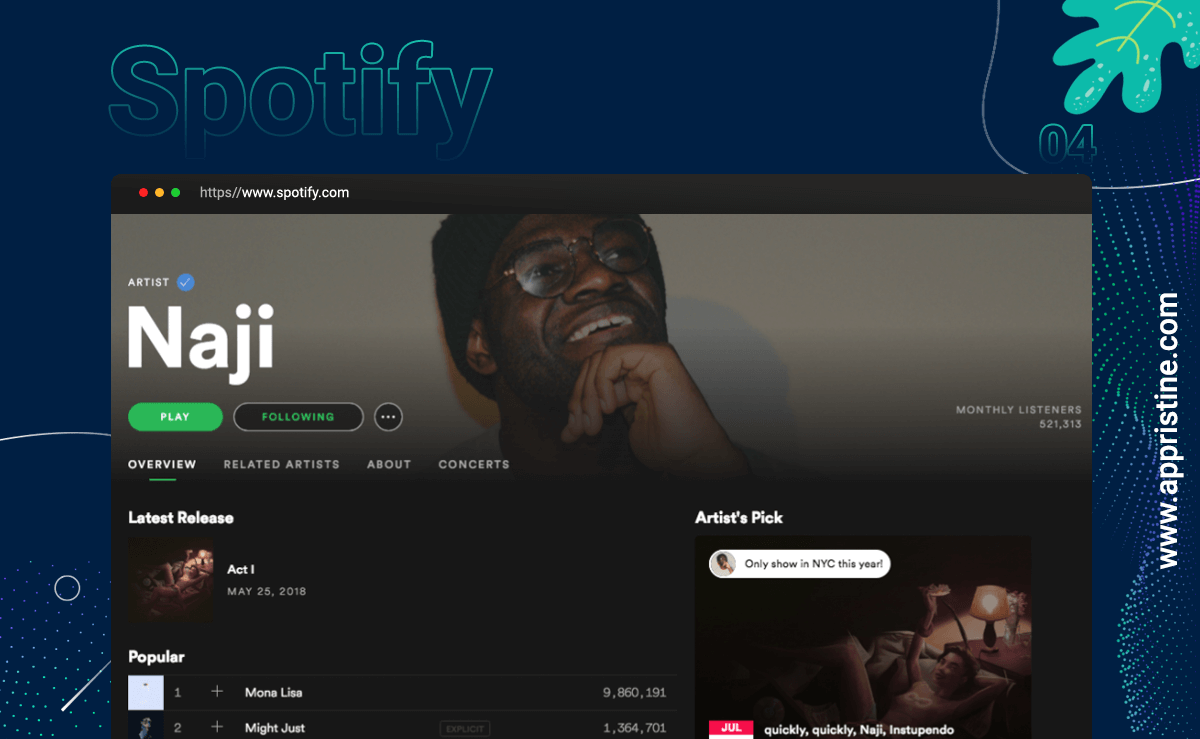 Spotify the world leader in music streaming platforms, is completely based on Python. It has completely transformed, the way we listen to music. Nowadays, you don't need to download mp3, or surf Torrent sites, for enjoying music. Spotify is one of the top sites using Python. The answer to what language spotflix is Spotflix. It has a revenue of over 4 billion euros. Python has a high development speed and data analytics. So, this, in turn, Spotify can manage functions like Radio and Discover.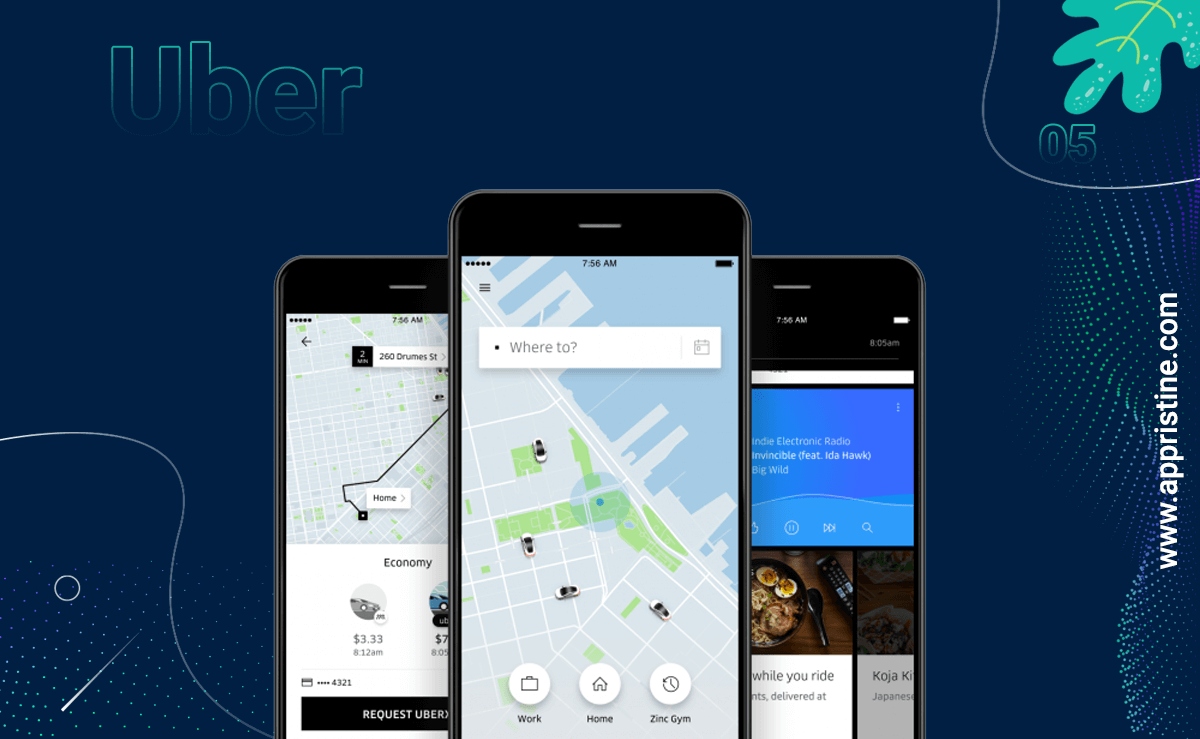 Uber, the most popular ride sharing app in the whole world, uses Python in its Uber Tech Stack. The technology stack code is written primarily in Python. The business logic is contained in API's built on Python. Other popular functions like demand and supply prediction and maths and science is also performed in python package popularly known as ETA's. ETA's create progress bars for command line programs.
6) Roundup Issue Tracker.
Public sites are not as convenient, to use like your localized bug tracking software. The roundup Issue tracker is one of the most popular platforms, which supports Python. The software gives the basic features.

1) Bug tracking.
2) TODO list management.
7) Pyninstaller.
Pyinstaller is used to get an application from your system to the user's system. They create a nice package of your application, which the user can install. Pyinstaller works on the platforms, that Python supports, so you will require that one specific tool, which every installation must meet.
8) GUI features.
Python can make the environment more interactive by giving GUI features. One of the more exciting features is your ability to work in parallel computing environments. The shell is single threaded. This implies that the shell is single threaded, which means you can't do any parallel computing. There is no possibility of multi threaded environment.
9) Robot framework.
If you wish to use Python for automation testing, always use the Robot framework. This product, created for testers, uses a keyword driven strategy, for making steps readable and very easy for creating. This also includes many test libraries and other test tools. This framework is entirely Python based. Robot framework can be used to test other websites, like FTP, Android, Appium and MongoDB.
10) Serenity.
Serenity is a very common tool used for keeping your test scenarios at a high level while adjusting low level implementation details in your reports. It is used to make writing automated regression tests and acceptance tests simpler. This tool is used for making highly detailed reports and is completely based on Python. It gives plenty of functionality like handling Web Driver management, a managing state between steps, using screenshots, running tests simultaneously. All, this is done without writing a single piece of code.
11) Cypress.
Cypress is a more into developer centric test automation framework, which is focussed on making test driven development a reality. The main feature of its design principles is to package and combine everything, to give a pleasant experience. It is also a testing tool used by Python. You can pull all your applications into Cypress. You can also drop a debugger into the application.
12) RedwoodHQ
RedwoodHQ creates a website interface which lets multiple testers work together and is used to run tests from one web accessible location. You will be able to write tests in Python, for testing Web applications with Selenium or DB. You can use RedwoodHQ for creating a test script and modifying it. The built in IDE will allow you to create and modify test cases. You will also execute tests.
13) Sahi.
Sahi provides both an open source and pro version, which is used for testing web based applications. It functions as a proxy server, which you can use within a browser. The Sahi controller guides you through the recording of the interaction, which you perform against the application. You also use the controller, for playing back the script. There is mostly record and playback functionality, which makes it easy to get started, with the automation of HTML applications.
14) Galen framework.
Galen framework is another tool which is based on Python. It is specifically focussed on UI design or layout testing. It has special rules and syntax, which you can use to verify your application's layout. These software tests create HTML reports in detail. It also has screenshots. The user can also write texts in a simple file using Galen syntax.
15) Citrus Framework.
Citrus is an open source framework which will help users automate integrate automation tests for any message format or data format. For cases in which there is test flow, which lets your application interact with other services. The coding is written entirely in Python. It will help you to test message integration. This platform also integrates with Selenium.
Now, you have come to know the various products which are created using Python and the different tools. This is the main reason, why Python is so popular in the entire world for developing new products and using in tools. Now, let us come to the big question. Which company should you select for developing Python products? The answer is Appristine Technologies. We are a leading company based in Pune, which is developing world class products for both customers in India and overseas. We have a highly trained team, which is an expert in adhering to deadlines while maintaining the highest quality standards. Our customer retention rate is among the best in the industry. And add it to all, we have the most reasonable charges. So, what are you waiting for? Just connect and see the difference.